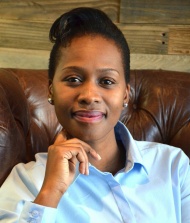 Zoe
Who are you?
Daughter of God, wife, mom of two boys, speaker, poet and aspiring writer/author.
What do you do?
Presenter of the Lighthouse Show at I Am, work as a manager in the office of the executives and head a consulting division at Super Grand Agric Holdings.
Why did you get involved?
We live in a world that is full of negativity, a culture that represents everything that is anti-God. I joined to be able to be a voice of hope in all the negativity, to bring a good report in the midst of all the bad reports that the world always brings, hence the name of my show. To promote Kingdom culture to, and amongst, young people and show them that pure fun exists in the Kingdom.