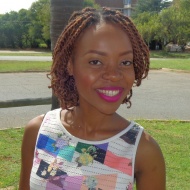 TK
Who are you?
I am a woman who loves life and is passionate about everything I put my hands on and voice to.
What do you do?
Multi-talented girl, public speaker, entrepreneur, make-up artist, brand manager, wellness coach, lecturer, blogger, basically I'm an opportunist.
Why did you get involved?
I am called to learn and teach, radio is the perfect platform just for that, and having a young audience on and off air, is my secret for staying young.